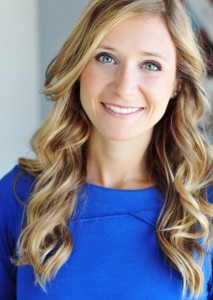 This article is by Sarah Pease, The Proposal Planner™ – the foremost expert on marriage proposals and the pioneer of Marriage Proposal Planning. Sarah is the founder of Brilliant Event Planning and Proposal Ideas, and has designed and produced dream engagements for countless lucky couples from across the world.
Is Hiring a Professional Proposal Planner Cheating?
You hear about extravagant celebrity marriage proposals and watch viral videos of unique marriage proposals, but have you ever thought about the masterminds behind some of those magnificent proposals? More individuals are enlisting the help of a professional proposal planner, but is asking for their help considered "cheating"? We say "Of course not!", but before you pass judgement, find out what a proposal planner does and why their services are invaluable.
Can I Still Have an Original and Creative Proposal?
A marriage proposal planner isn't there to give you a cookie cutter proposal plan; Like a wedding planner, a proposal planner gets to know their clients on a personal level before presenting them with any plans. To create a unique and thoughtful proposal, a proposal planner will ask you about you and your loved one's likes and dislikes, favorite memories, dreams and aspirations. After they know some personal information about the two of you and your relationship, they will infuse every aspect of your proposal with these details. Whether it's creating a plan that will transport your partner to a place they've been dreaming of visiting or incorporating their favorite song into the proposal, a proposal planner wants to give you the proposal of you and your partner's dreams, not their own.
Sometimes planning an occasion as monumental as a marriage proposal can be a daunting task. Enlisting the help of a proposal planner is the perfect way to avoid unnecessary stress because they can handle all of the tedious organizational details for you in addition to collaborating with you during the planning process. Proposal planners can communicate with their industry contacts to make arrangements for your big day. A proposal planner ensures that these are the top vendors as well as making sure that you get more bang for your buck. You, like so many people, probably live a busy life, so sometimes having someone there to help you organize things is necessary. When planning a marriage proposal, a proposal planner is that person — they are there to make the planning process painless.
At most elaborate events, there is someone there to make sure everything is running smoothly, so why should a proposal be any different? A proposal planner can work behind the scenes to ensure that your proposal runs smoothly, eliminating a source of stress for you. You shouldn't have to worry about the mechanics of your proposal, that's a job for the professionals.

As is the case with most special events, having someone there to help plan, organize and coordinate it is the best way to ensure that your event is the most creative, unique and organized occasion it can be. A marriage proposal is no different — a proposal planner simply takes your ideas, creates the perfect proposal and assists you to make your dreams a reality.
Would you hire a professional proposal planner? Let us know in the comments.
---
Read the

Guys Guide to Proposing Marriage eBook

for more information about

planning a personalized marriage proposal

.
---