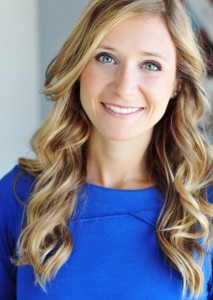 This article is by Sarah Pease, The Proposal Planner™ – the foremost expert on marriage proposals and the pioneer of Marriage Proposal Planning. Sarah is the founder of Brilliant Event Planning and Proposal Ideas, and has designed and produced dream engagements for countless lucky couples from across the world.
Do I Need a Proposal Planner?
The day you propose to your partner may be one of the most magnificent moments in your life, but planning an unforgettable marriage proposal can be an extremely stressful process. From choosing a time and place to creating a creative and personalized plan, planning the perfect marriage proposal can be a daunting task.
If just the thought of planning a magical moment that your loved one will never forget is overwhelming, then maybe enlisting the help of a professional proposal planner will calm your worries.
What Do Marriage Proposal Planners Do?
Marriage proposal planners are not only experts when it comes to envisioning and creating a proposal that is bound to leave your loved one speechless; they are experts at eliminating anxiety as well. They will smoothly guide you through the proposal planning process and create a truly memorable experience that both you and your partner will love.
A proposal planner aids with the most important aspects of the proposal process — design, organization and coordination — and they do so in a highly personalized manner.
If you are completely stumped and don't know where to begin, enlisting the help of a proposal planner is a great idea. Once they know about you and your partner's likes and dislikes, your favorite memories, your dreams and your budget, their creative juices start flowing and they think up a perfectly personalized plan for you.
The help doesn't have to end there – a proposal planner can take care of all the stressful organizational components of planning your special occasion. Proposal planners have connections to myriad vendors and will work to get you the best deals. They want you to have the best of the best without having to worry about breaking the bank. Planning a marriage proposal should be a fun process, not one that induces stress and financial woes.

After designing and organizing your proposal, the proposal planner doesn't have to disappear quite yet. Instead of worrying about coordinating the big moment and all the little details, you should be relaxed, excited and rehearsing how you are going to ask those life-changing four words! A proposal planner can arrange for an experienced team to be working behind the scenes on the big day, making sure that everything goes on without a hitch.

A marriage proposal planner's ultimate goal is to give you the stress-free, highly personal and unique marriage proposal that you and your partner will love and want to tell everyone about.
What questions do you have for a professional proposal planner? Let us know in the comments.
---
Read the

Guys Guide to Proposing Marriage eBook

for more information about

planning a personalized marriage proposal

.
---