As you plan your marriage proposal, you will inevitably find inspiration and creative proposal ideas all over the place. Walking through the park and spot a solo violinist? Bam! Proposal idea. Watching TV and catch Wedding Crashers as Vince Vaughn proposes? Boom! Proposal idea.
A great place to find a bit more proposal ideas and relationship advice for men is on Twitter. These Twitter accounts provide you with motivation to be a better man, insight into the mindset of your girlfriend, and resources for planning an incredible engagement, wedding, and beyond.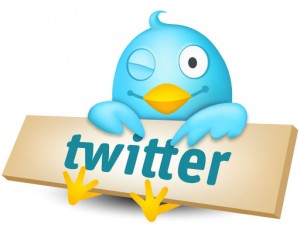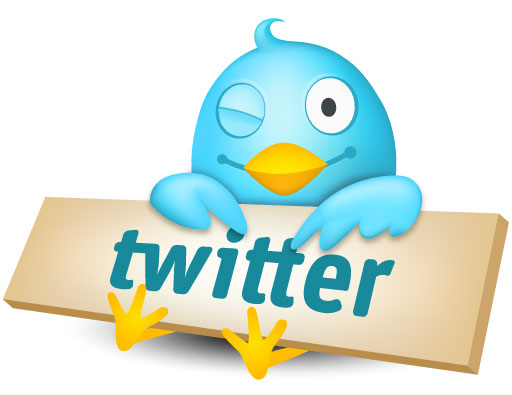 Below are 10 Twitter accounts (and 1 bonus account) that will provide you with tons of information, guidance, inspiration, and entertainment as you navigate your relationship and eventually put every detail of your marriage proposal into place. These are all accounts that I follow, and that I often retweet.
How to Be a Better Man
1. @Gentlemenhood – Modern Gent tweets inspirational and motivational quotes and phrases that inspire you to be a better man. I love two things about following this account: It helps me align my actions with my morals by reminding me of the definition of a good man. It reassures me that there are good people in this world, and kindness is a choice we can all make.
I choose to be a man not because it's cool but because it is the right thing to do

— Modern Gent (@Gentlemenhood) October 25, 2013
2. @GoodMenProject – The mission statement of The Good Men Project is to start a conversation about what it means to be a good man. From including your mom in your acceptance speeches to healthy ways to relive stress, this Twitter account is worth the follow.
Derrick Rose Thanks His Mom: Derrick Rose, at his NBA MVP acceptance speech, shows very public appreciation… http://t.co/glmMwOS2xa

— The Good Men Project (@GoodMenProject) October 27, 2013
How to Improve Your Relationship
3. @iBoyFriendTipz – Boyfriend Tips tweets short phrases and advice that quickly and easily remind you what a great relationship is all about. I love the way that they are able to make me think about ways to improve my relationship in so few words. With nearly 500,000 followers, it's clear that this account provides quality content that is worth checking out.
It's not about how many times you tell someone that you love them, it's about how many times you prove that you do.

— Boyfriend Tips (@iBoyFriendTipz) October 17, 2013
4. @Relationship1O1 – Relationship101 offers relationship advice in short doses and with a bit of honest truth. As you browse their tweets, imagine you are laying on the couch in a therapist's office for full effect.
There are two reasons people don't talk about something, either it means nothing or it means everything

— Relationship101 (@Relationship1O1) October 25, 2013
5. @techlationships – The Social Media Couple account shows how singles, couples, and families manage relationships in the age of social media and technology. I love this account because it shows how modern technology is impacting meaningful relationships, and challenges you to put your iPad down for a minute to have a conversation with those you love.
STOP SCROLLING! Put down your smart device, seek out your partner, look em in the eyes and say you love them.

— Social Media Couple (@techlationships) October 11, 2013
The Female Perspective
6. @howtobeakeeper – To be a great boyfriend, fiancé, or husband, you have to be willing to understand the opposite sex. The How to Be a Keeper Twitter account gives you that glimpse into the girl world that you need. Check out their tweets to find out what women want from you (hint, it's not your money or sex).
Know how to make me laugh no matter what mood I'm in.

— How To Be A Keeper (@howtobeakeeper) October 24, 2013
7. @FactsAboutBoys – This Twitter account may be a parody account, but Best Boyfriend Ever has 1.5 million followers. Their short tweets summarizing cliché relationship phrases and so sweet I could puke messages are entertaining.
I pretty much only feel comfortable when I'm around you. You're like the sweatpants of my life.

— Best Boyfriend Ever (@FactsAboutBoys) October 26, 2013
How to Plan a Wedding
8. @ThePlunge_com – If you're thinking about asking her to marry you, you better also be curious about what planning a wedding and getting married will really be like, right? Look to The Plunge for tips on planning a bachelor party, drafting a team of groomsmen, and choosing a honeymoon destination.
How to draft the groomsmen dream team: http://t.co/2n5JCuaG2a

— The Plunge (@ThePlunge_com) October 1, 2013
How to Plan a Marriage Proposal
9. @HowHeAsked – How He Asked is a great resource when planning your marriage proposal. They have featured hundreds of real marriage proposals that are sure to get your creative juices and love juices (the emotional kind) flowing.
This couple is the dream couple: http://t.co/rX2xlT0RlK Can't believe some of the photos in this proposal!

— HowHeAsked.com (@HowHeAsked) October 23, 2013
10. @TheProposers – The Proposers are The UK's top proposal planners. Their business is helping you orchestrate the perfect marriage proposal, and their Twitter account highlights their daily proposal planning duties. Follow them to get some great creative ideas for your proposal.
Up early today prepping for our "balloon proposal" that is happening later today. Exciting!!!

— The Proposers (@TheProposers) October 24, 2013
Bonus Account
@GG2Proposing – The Twitter account of Guys Guide to Proposing Marriage. How could I not include our own account on this list? On Twitter we provide you with updates on our latest content, inspirational quotes, amazing proposal videos, engagement ring sales alerts, and anything else we come across that will help you plan the marriage proposal of her dreams.
AMAZING Marriage Proposal! Justin and Emily: The Proposal: http://t.co/YhKHRBa2Gq

— Guide to Proposing (@GG2Proposing) October 23, 2013
Where do you find relationship inspiration on Twitter? Let us know in the comments.
---
Read the

Guys Guide to Proposing Marriage eBook

for more

relationship advice for men

.