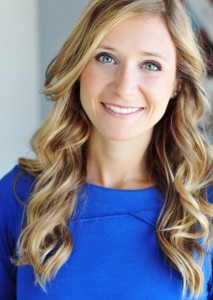 This article is by Sarah Pease, The Proposal Planner™ – the foremost expert on marriage proposals and the pioneer of Marriage Proposal Planning. Sarah is the founder of Brilliant Event Planning and Proposal Ideas, and has designed and produced dream engagements for countless lucky couples from across the world.
How to Keep Your Surprise Proposal a Secret
Every girl dreams of her thoughtful and unique marriage proposal, but those dreams probably don't include knowing all the specific details about the special moment. A marriage proposal shouldn't be an occasion that a girl prepares for weeks in advance because she knows when and where it is happening; a marriage proposal is meant to be a happy surprise and one of the most exciting and unforgettable moments in your relationship. To keep your big proposal plans a secret and truly surprise your girl, follow these smart tips.
Enlist the Help of an Accomplice: Whether it's her sister, best friend or a co-worker, having someone else to help fake out your girlfriend on the special day helps keep your plans under wraps. While being careful about not divulging too much specific information about the proposal, work with your accomplice to create a plan that will leave your girlfriend completely unsuspecting. So you know exactly where your loved one will be at a specific time, you could plan a girl's day for her and your accomplice. She will think she is enjoying a day with her friend without knowing they are actually a decoy. This way, when you show up to sweep your girlfriend off her feet she will be genuinely surprised.
Drop Subtle Hints: If you just can't keep your secret plans completely undercover, think about dropping subtle hints into casual conversation instead of blurting them out. If someone asks about doing something on the big day, mention that you think you already have plans, but don't elaborate. This may make your girlfriend curious, but if your hints are extremely natural, she may not press too hard to find out more information and may simply keep the information to herself. Try to keep your hints about the timing of the proposal — you don't want to reveal information about the ring, location or what exactly you have planned, because that could completely ruin the surprise.
Make it a Big Reveal: Don't tell her you made plans for an elegant dinner next weekend or that you are going on a special vacation at the end of the month; if you really want to propose during dinner or while on a romantic vacation, make those plans a surprise! Plan a beautiful private dinner ahead of time, but spontaneously suggest going to dinner that evening as opposed to telling her in advance. If you like the idea of proposing while relaxing in a distant location, work with her family, friends and those she works with to find the perfect time to plan a romantic trip. Then, surprise her the day-of by gifting her with a travel ticket or by resting suitcases on the bed, signalling your surprise voyage.

There are so many creative ways to propose to your girlfriend, just be sure to craft an equally as creative way to keep your plans a secret so she is surprised!
How are you keeping your proposal a secret? Let us know in the comments.
---
Read the

Guys Guide to Proposing Marriage eBook

for more information about

keeping your marriage proposal a secret

.
---