When planning a creative marriage proposal there are a lot of things to coordinate and memorize. You need to write your marriage proposal speech, document your marriage proposal with photos and video, and let your family and friends know that you are engaged. Several smart phone apps can help with your marriage proposal ideas.
Evernote



As you plan how to propose you will need to keep track of all your ideas about where to propose, engagement ring styles, and personalized gifts. Evernote is a great app to capture all of your proposal ideas. With Evernote you can take notes, capture photos, make to-do lists, record voice reminders, and save web pages. The best part of Evernote is that it will automatically sync across all of your computers, phones, and tablets. The notes are even searchable, so you can always find what you need.
Pinterest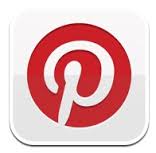 When you are considering proposing marriage you have lots of engagement ideas. To help you gather additional marriage proposal ideas, you can browse Pinterest. Pinterest allows you to assemble collages of pictures, places, and things to serve as inspiration. You can save your favorite ideas to a custom board. Remember to make your idea board private! You don't want your girlfriend to find out about the proposal by seeing your ideas.
Remote



When you think about the best marriage proposal for your girlfriend, music may come to mind. You may want to play her favorite song as she walks into the room, or have a special song play as you begin to get down on one knee. With Remote you are able to access your entire iTunes library, including any songs or playlists you have created. The app allows you to control iTunes and Apple TV from anywhere in your home. So, you can start playing a song at exactly the perfect time.
TimerCamera


After you ask her, "Will you marry me?" and she says, "Yes!" you will want to take photos. Rather than hold your iPhone in front of you to snap a photo, or ask someone you don't know to take a photo of you, instead use TimerCamera to take a photo using a self-timer. With TimerCamera you will be able to take a photo without holding the phone. Setup the perfect shot to document your proposal, and then start the timer to capture the photo of you and your new fiancée.
Twitter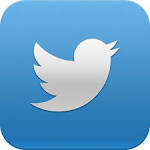 Of course after your marriage proposal you will want to share the good news with the world, and Twitter is a great way to let the world know that she said, "Yes!" Let close family and friends know personally, and then start letting #love #engaged and #shesaidyes fly on Twitter. Be sure to include a mention of @GG2Proposing!
If you are planning a creative marriage proposal, what apps are you using to help capture your marriage proposal ideas? Let us know in the comments.
---
Read the

Guys Guide to Proposing Marriage eBook

for more information about

how to plan a creative marriage proposal

.